---
Mountain View/San Jose Demonstration Team 2017

​

The San Jose Scottish Country Dance Class

​During the summer our teachers take a break.
We all continue to dance. We dance the program dances, dances that we have enjoyed elsewhere, and dances we have created.
Often teachers attend and help us out.
We aim to have fun!

Regular classes will begin with a party on September 10th.
Weekly classes in Willow Glen - San Jose
Mondays at 7:30 PM - the door opens at 7:15 pm after the Labor Day holiday
Live music by Border Skirmish on the 2nd and 4th Mondays of each month, after the Labor Day holiday
Newcomers welcome any time (please let us know you are coming, if you are new to SCD) between 7:30 and 8:30 pm - the class continues until 10:00 pm
Experienced dancers welcome from 7:30 on, with more challenging dances after 8:30

For more information class

call Sparky Gregory: 408-257-2294
Cost $8.00 per class, with a discount available when you pay for a quarter​
Powered by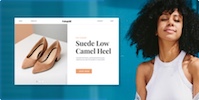 Create your own unique website with customizable templates.